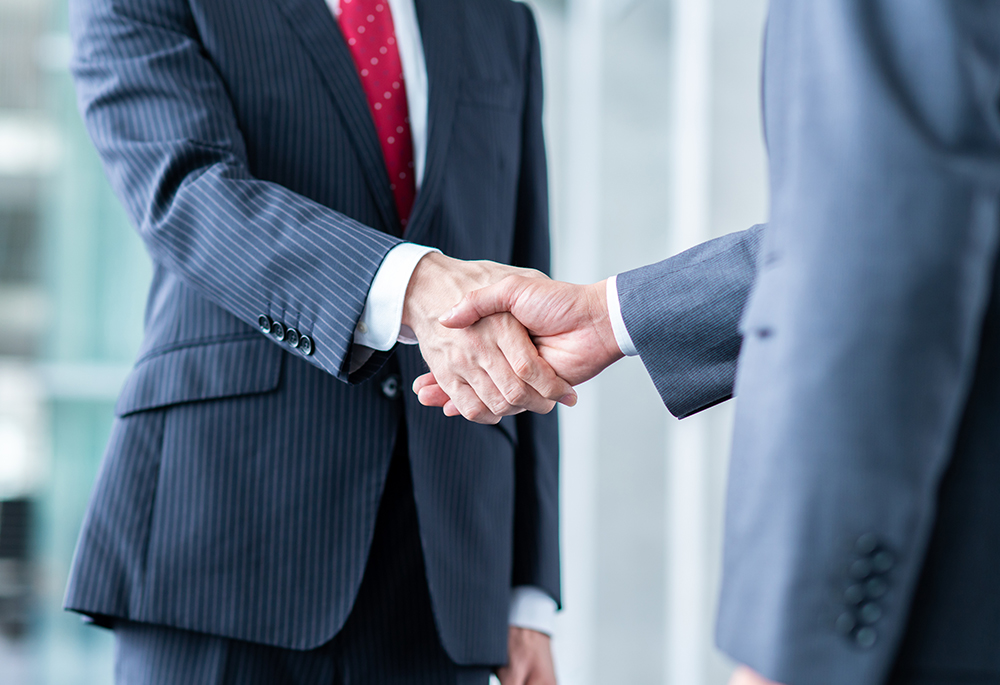 We introduce the most suitable business partner that meets your business needs among the tenant companies in Softopia Japan Center. Please take advantage of business matching with Softopia Japan companies.
I want to develop an original app
I want to improve my website
I want to improve my business efficiency by using IT
I want to commission someone to plan and design PR flyers
..., etc.
Fee
Consultation and referral are for free.
Notes
The purpose is to provide matching opportunities and there is no guarantee to neither introduce the matched business partner nor close the deal. In addition, please conduct business negotiations, deals, etc. on your own responsibility and judgment. Please be aware that we may decline your offer depending on its contents.
Contact Us
If you would like to introduce your business partner, please contact the support center.
Support center for tenant companies
We also accept inquiries through the inquiry form below. Please complete the form below and press the confirmation button.
*Your name, your company or organization's name, the department's name, phone number, and e-mail address are required for us to contact you.
*The personal information you provide will not be used for any other purpose. Further, we will not disclose it to any third parties. For more information, please refer to our Privacy Policy.
Support center for tenant companies

In the Softopia Japan area, various companies are gathered: global active companies that lead the global IT industry, venture companies that discover the potential of IT and aim to succeed in new business models, companies that develop software for websites, companies that integrate manufacturing and IT, and enable machine control, etc., and companies that research IoT.
Extensive support contents
Guidance for various financial aids (by country, prefecture, city, etc.)
Business diagnostics
Consultation on management with consultants
Guidance for various events, etc.
Holding a variety of events
Workshops for tenant companies

We regularly hold a Softopia Japan business incubation program called "Workshops for tenant companies." If you are a tenant company, you can attend the program free of charge.

Various training events

In addition to training in smartphones, website creation, design, and SNS utilization, we will hold workshops and lectures on the subject of the latest trends.

Venture Pitch Contest

We hold business matching where venture companies take the stage and give presentations to participating companies. We provide places to create new business and innovation.
Contact Information:
Those who want to work with a tenant company in Softopia Japan center!
Those who want to be commissioned by a tenant company!
Consultation is also available free of charge! Please feel free to contact the occupants' support center below!
6-52-16 Imajuku, Ogaki City, Gifu Prefecture
Room 101, 1st Floor, Dream Core
Office Hours: 8:30 a.m. to 5:00 p.m. *except Saturdays, Sundays, and national holidays
Contact by phone: +81-584-77-1211
Contact by fax: +81-584-77-1222