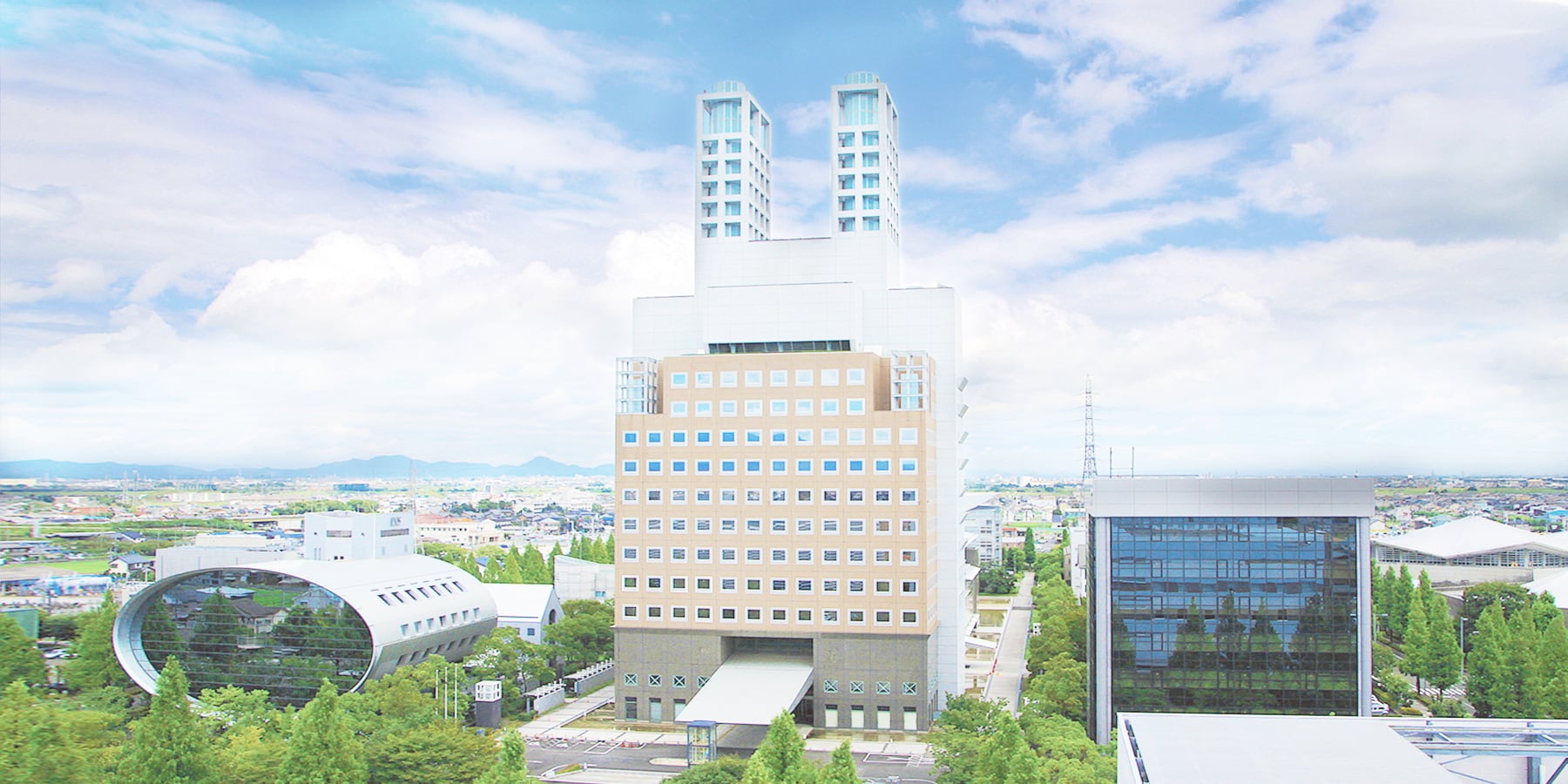 Softopia Japan's Technology Development Office is an office space at Softopia Japan Center and Softopia Japan Annex designed for companies that conduct research and/or development of IT-related technologies such as software technologies, video, and communication technologies using computers, etc. We offer office spaces in a variety of sizes on the 6th to 9th floor.
Overview
Overview of Center Building (Opened in June, 1996)
Location
4-1-7 Kagano, Ogaki City, Gifu Prefecture
Eave Height
Thirteen stories above ground, two stories below ground, and one penthouse on the top floor
Site Area
20,895.00m²
Building Area
4,432.65m²
Total Floor Area
35,939.54m²
Structure
57.15m(height95m)
Parking
Drive-in parking facility located in the underground of the Center Building
(monthly/hourly parking)
Technology Development Office Specifications
Ceiling Height
2.7m
Floor Load, etc.
OA floor (Raised floor) = 80mm 300kg/m²
Electric Facility
Single-phase 100V 80VA/m²
Telephone Facility
Premises wiring
(metal wiring - contracting with carriers such as NTT)
Telecommunications Facility
Fiber optic (for external connection)
Air Conditioning Facility
Central air conditioning
(centralized management by central monitoring unit)
Access Control
IC card key system, operational for 24 hours
Hot Water Supply System
Electric hot water supply system in the shared space on each floor
How to Start a Rental
Ideal Candidates
Information industry & field

Research/development of software technology
Research/development of video, communication technologies, etc., using computers
Research, development, processing or producing high-definition video
Research/development of broadcasting and/or communication technology
Research/development of the latest products using information processing technologies

Other business related to IT-related fields

Cutting-edge technology-related business, using IT-related technologies
Business based on the local community, using IT-related technology
Business to support other businesses and/or human resources-related business for the information industry
*If you have any questions about the industry, please contact us.
Rental Period
The usage period of the facility (rental period) is within two years.
If you wish to continue the rental, the reapplication must be completed within two years for the renewal.
Usage fee, etc. (monthly fee, including tax)
Rental Fee for the Room
2,640 yen/m²
Utility Fee
650 yen/m²
(The utility fee is subject to change depending on the year.)
Electricity and Air Conditioning
Actual costs are borne by the tenant company
A telephone line is available through the tenant companies' individual contract
Parking
We will show you open monthly parking near the facility. One underground parking lot in Center Building costs 8,800 yen.
Remarks
For the deposit, the rental room fee for three months is required when the rental starts. At the end of using the facility, the cost of restoring the site to its original condition will be incurred.
*The digits for the size are rounded up after the decimal point.
*The utility fee is subject to change depending on the year.
How to Rent
Please call us or visit the facility once to have a meeting concerning the facility.
Application

(by mail or hand)

Screening (applications
will be screened/
attendance not required)
Results Announcement

(notification in writing)

Orientation Meeting

(attendance required)

Rental Start
*The screening is completed by reviewing the contents written in the submitted application forms to use rental facilities (business performance report, business plan, etc.).
*Regarding the screening results: if you inquire about them, we will not be able to answer your inquiry. We kindly ask for your understanding.
*Application documents received will not be returned.
*The rental's start date should be on the 1st of each month.
Inquiry and application destination
Please call us or visit the facility once and have a meeting concerning the facility.
■ Designated Manager
ITOCHU Urban Community Group
Postal Code: 503-0006
4-1-7 Kagano, Ogaki City, Gifu Prefecture
Tel: +81-584-77-1111
Fax: +81-584-77-1110
Office Hours: 8:30 - 21:30